Have you ever just met someone and feel like you've known them your entire life?? That's how I felt about this client. When she walked through our door the first time last year, and then when she came back again less than 6 months later! There is a warmth about her and encouraging spirit unlike most.
Since this was her second session within a year, we wanted it to look and have a completely different feel than the first. We went very dark and moody, this time. I absolutely love the mystery this evokes...
Read on to learn what this amazing woman had to say about her second session with us!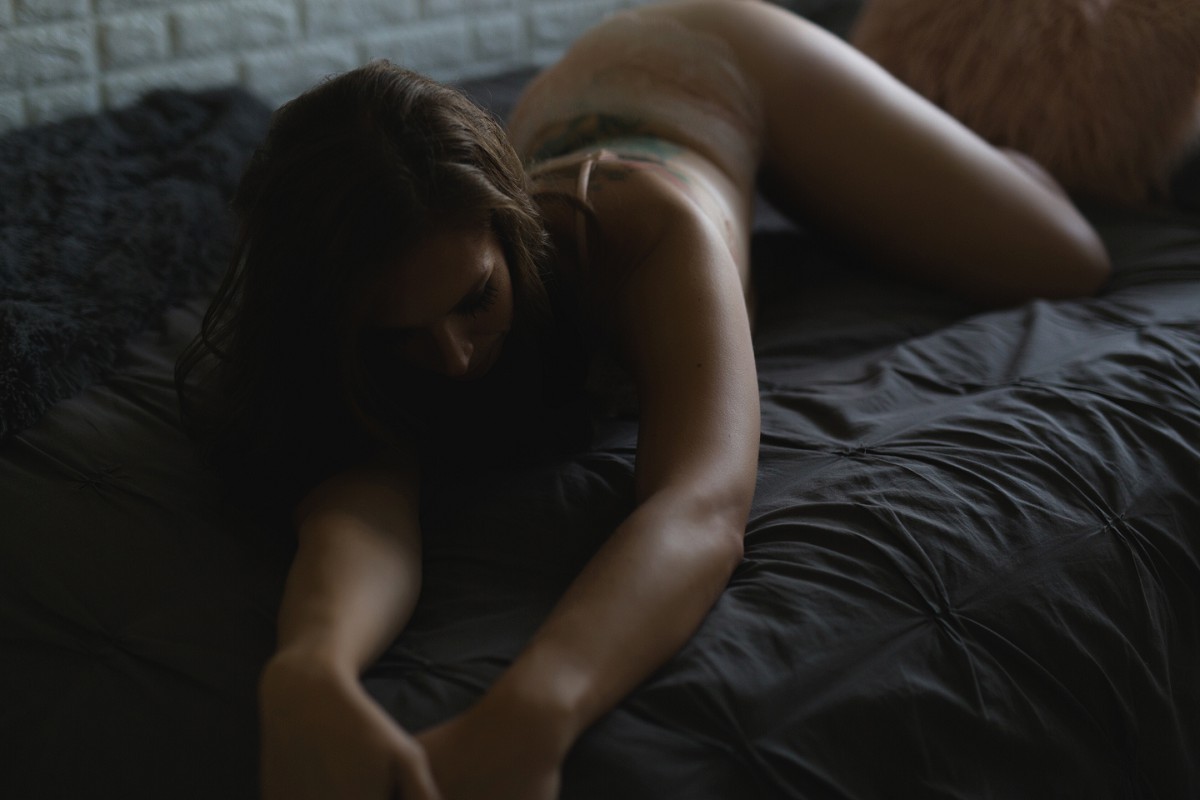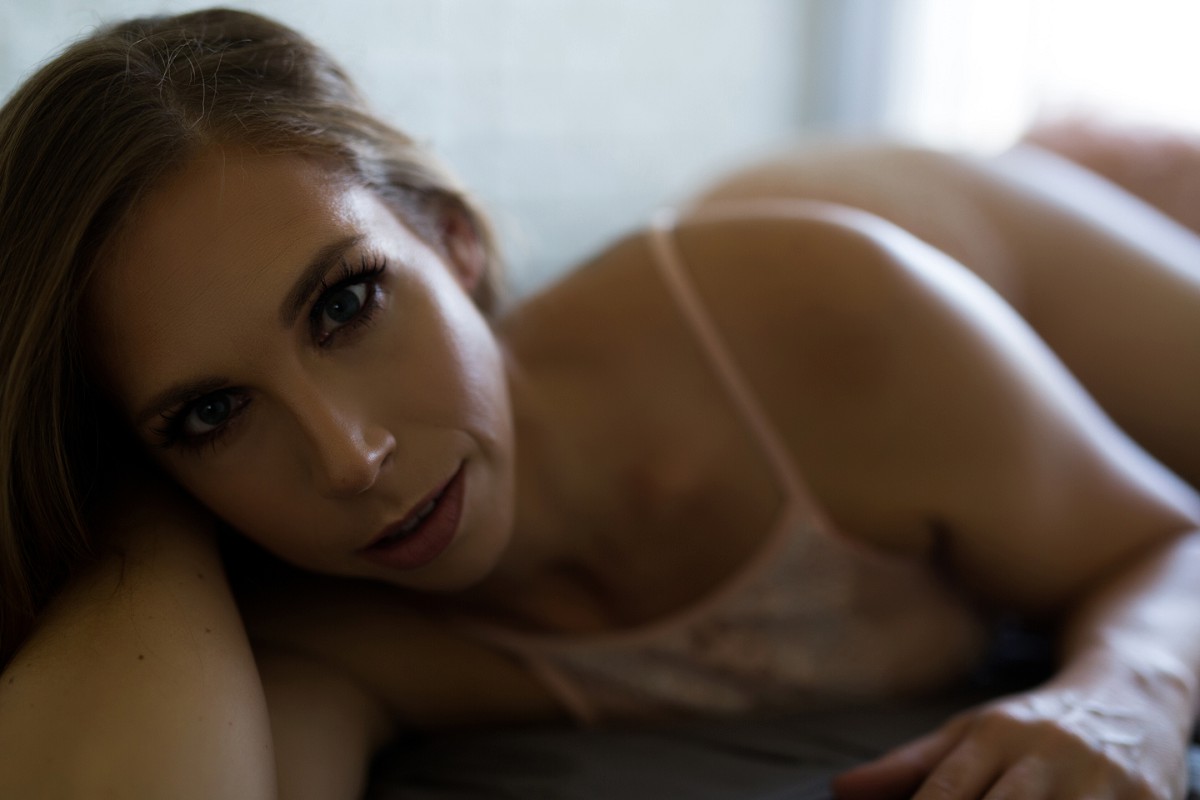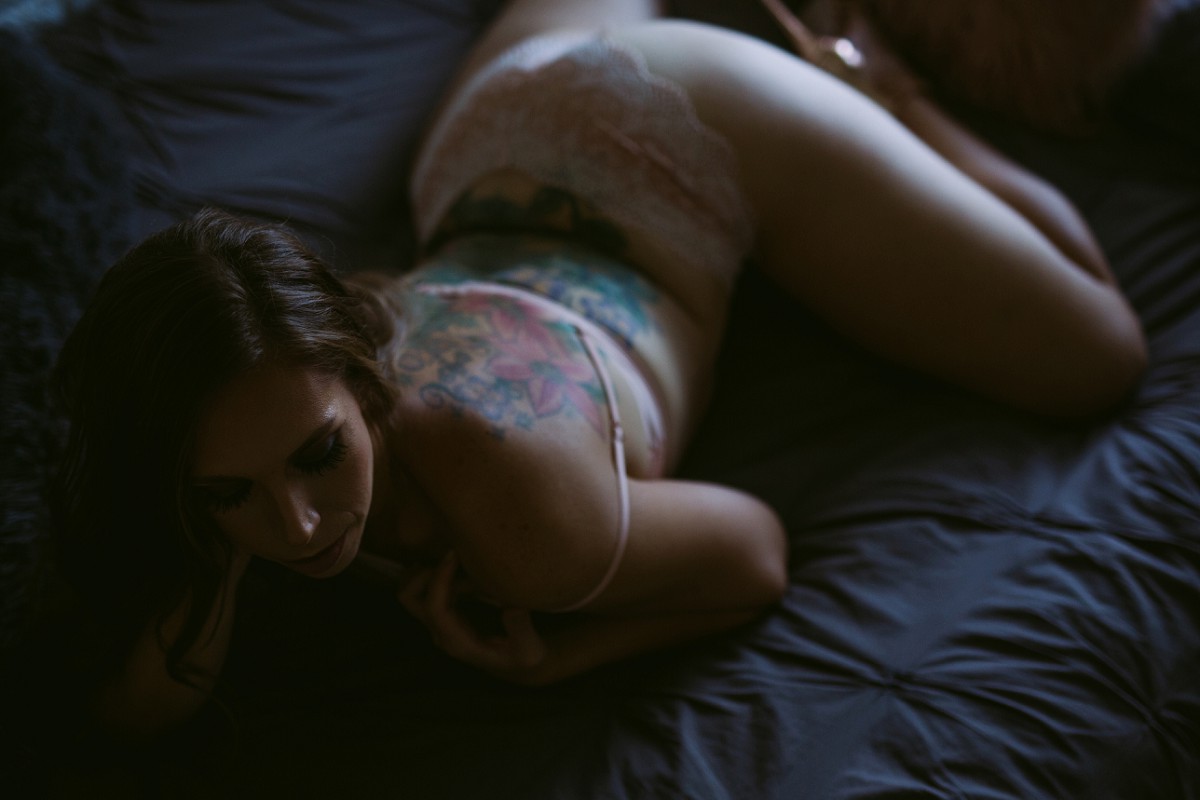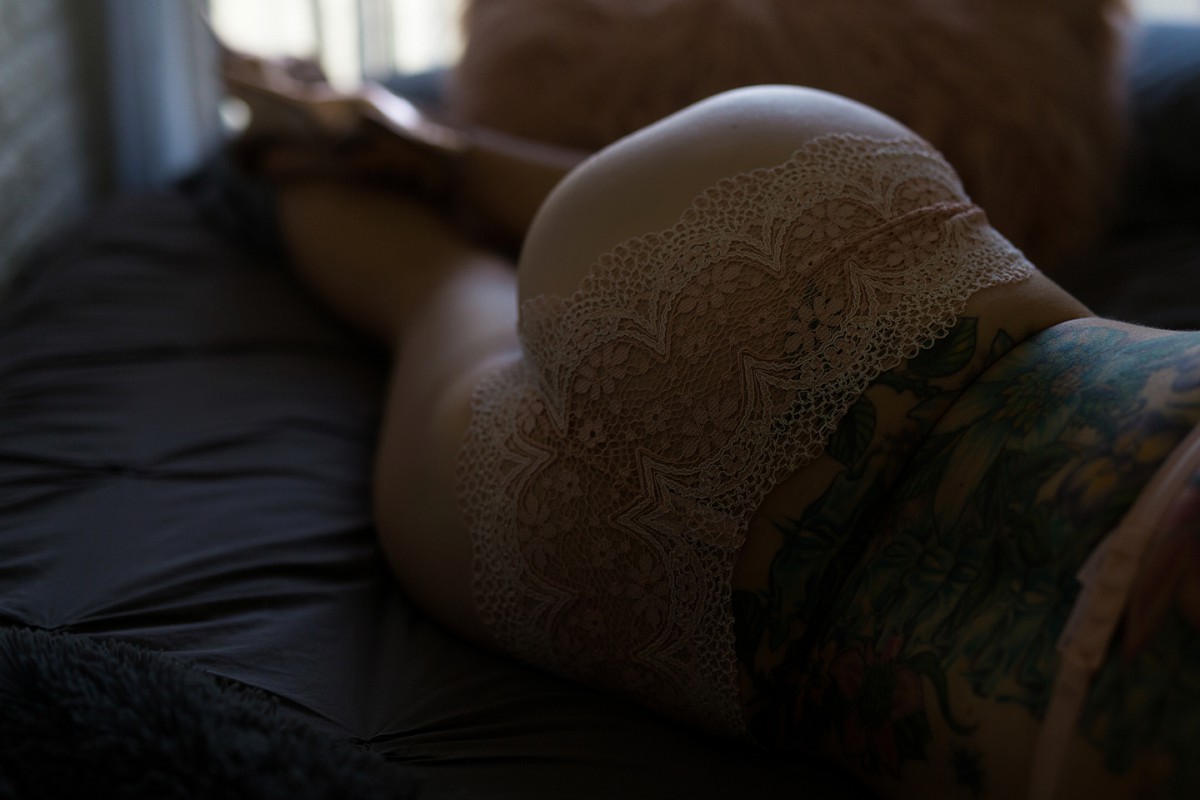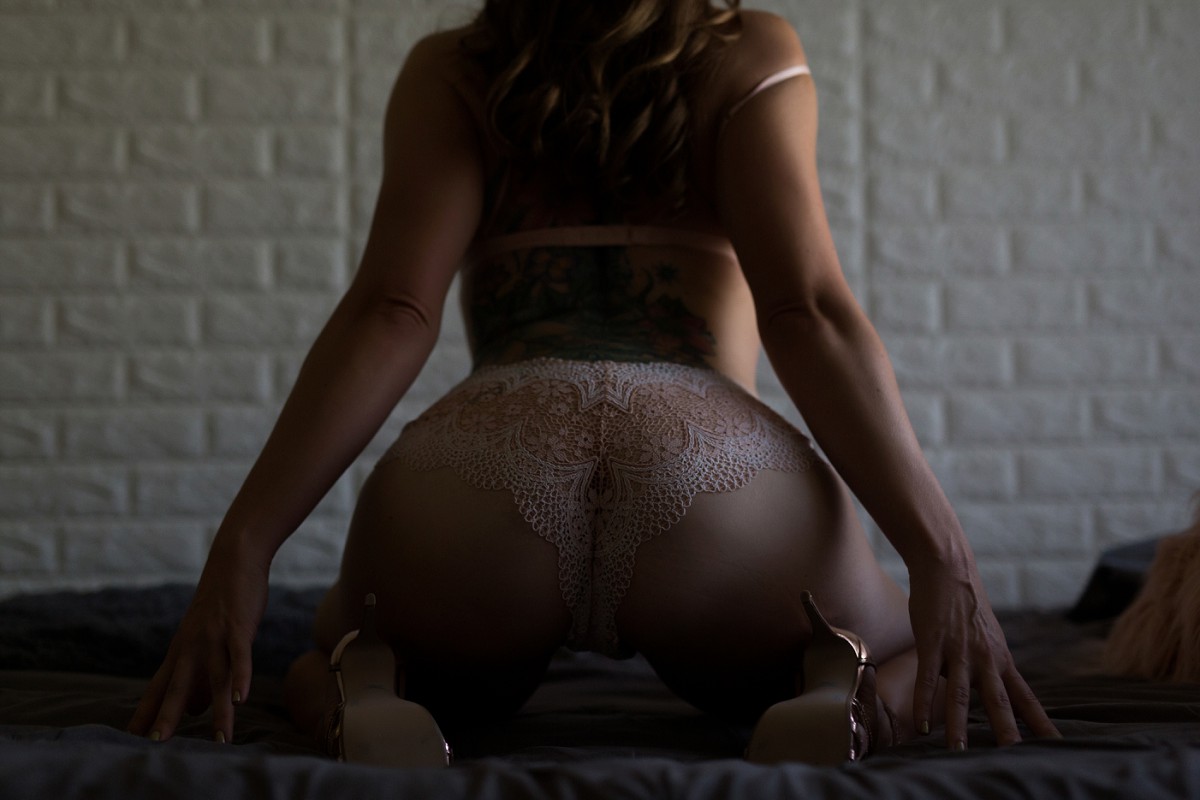 "Too often feminine beauty is either hidden or subjected. Especially when it comes to baring skin. Women are supposed to follow too many rules, all of them conflicting.
With boudoir, there is only one rule: You are gorgeous, sensual and confident. And you deserve to be noticed.
Sound impossible? That's why having the perfect boudoir team is paramount.
I will save you the time and hassle of researching the best boudoir experience. Jeni and Sarah are true enthusiasts in their professional fields with experience and a litany of success stories from moms to models, young to mature, shy to an exhibitionist.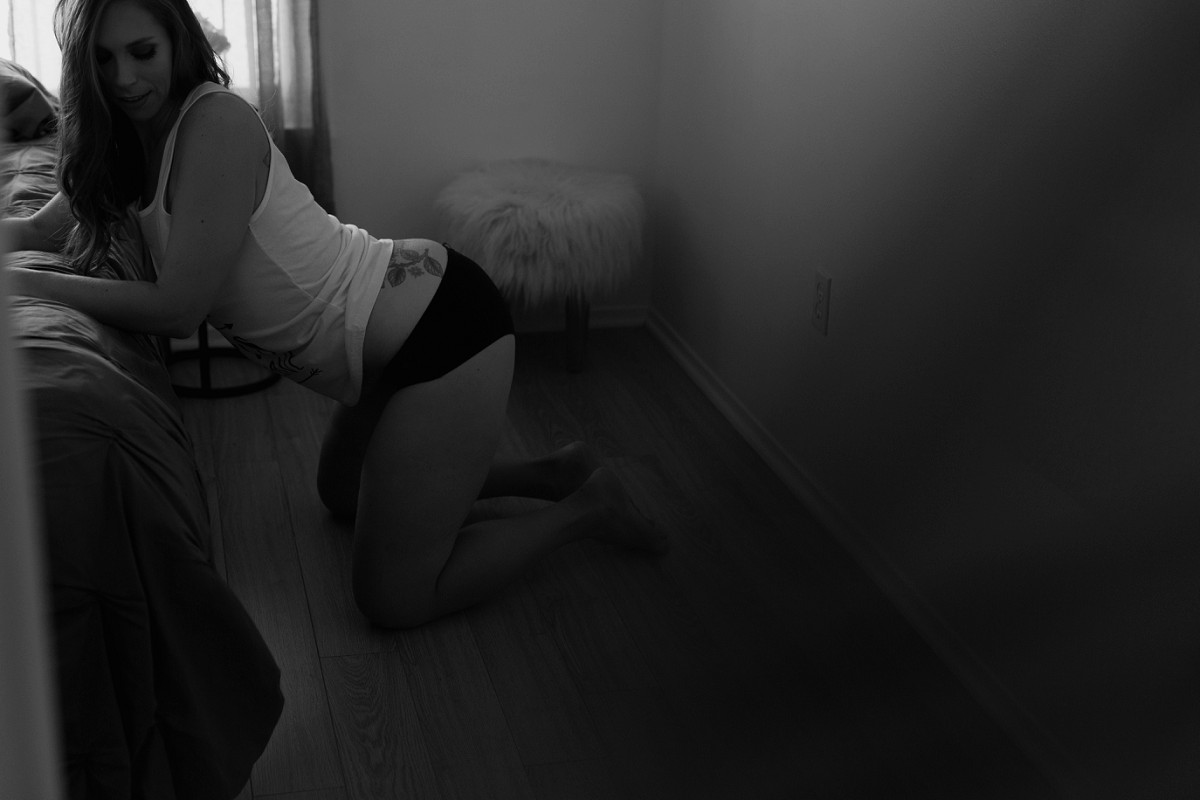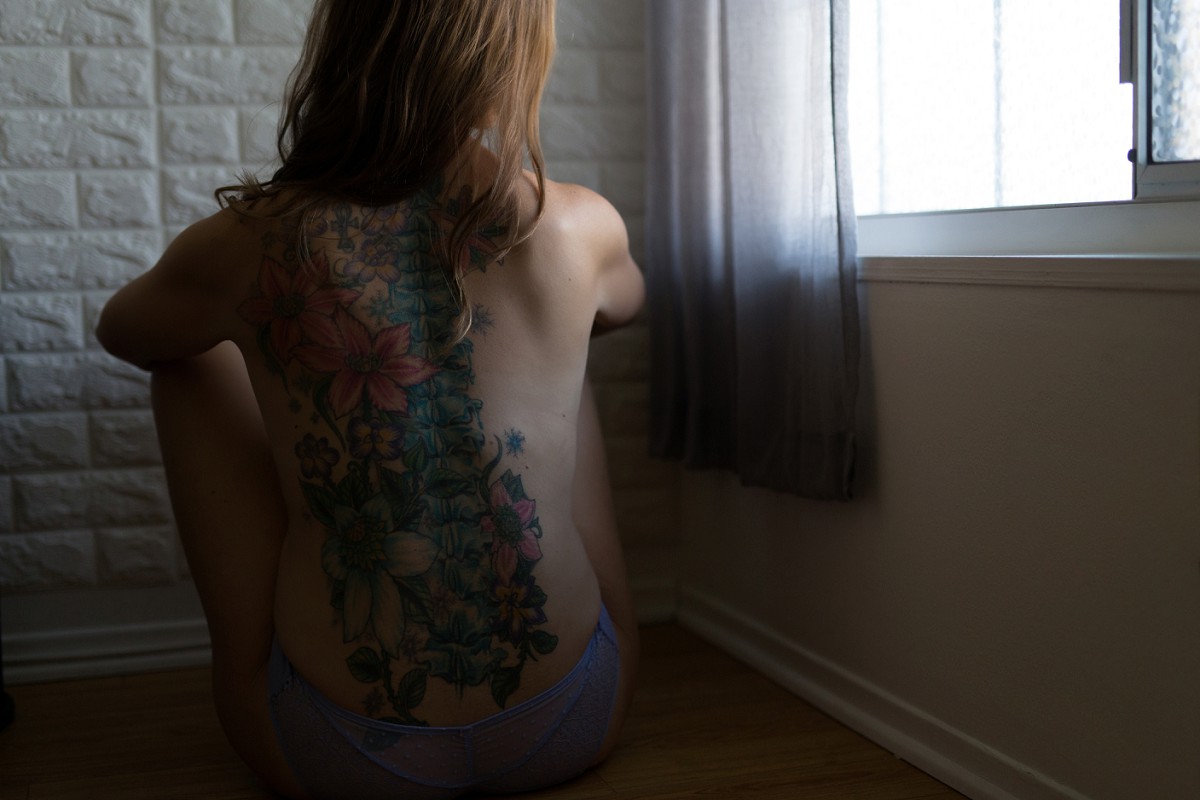 Jeni is a gifted photographer with true talent and an amazing eye for aesthetics, which means she has this superpower of capturing beauty. Sarah is a brilliant artist who will transform your face and hair into the glorious likeness of a glossy magazine cover model. Really, the pair can be a bit intimidating at first, but you will be charmed into relaxation by their open and accepting manner. These ladies really are dedicated to making this an incredible experience for you. And they adore their work!
Boudoir can be vulnerable. These two know exactly what you need to feel comfortable and empowered. And that is exactly what you WILL feel when it's time to take your clothes off and get to work!
After your shoot, the fun doesn't stop. You have the opportunity to join a remarkable community of women. Grace & Lace have social profiles to encourage and connect women. They regularly post inspiring, honest and (of course) sexy material. You will have a lasting connection to reinforce the sexy goddess way you feel after your shoot.
No matter where you are in life, G&L are the ladies to make your boudoir experience sizzle. I am so proud of the images they created for me. I never thought of myself as sexy. Hard working, generous, inventive…but never sexy. Never. Ever. Now, a large print of one of my photos is displayed in my mother's entryway. I live shamelessly!
So from me to you: You are stunning. Today. As you are. You are enough.
Do the shoot. Trust G&L."